Our philosophy
It's all about observation and reason!
We follow the precepts of sustainable and reasoned agriculture, labeled since 2013 by the "Terra Vitis" charter. Continuing with this philosophy, we are now committed to organic farming. This long-term work will probably be crowned with an organic label in the upcoming years, but be patient: Rome was not built in a day.
In the meantime, we are continuing our efforts: mechanical weeding, tillage, reduction of inputs, setting of flower beds….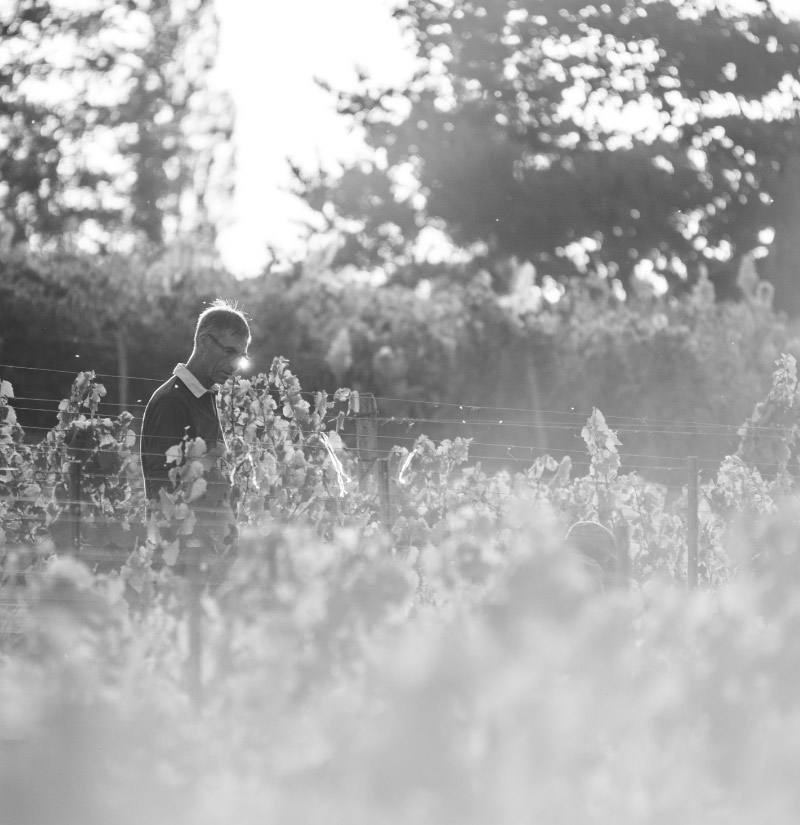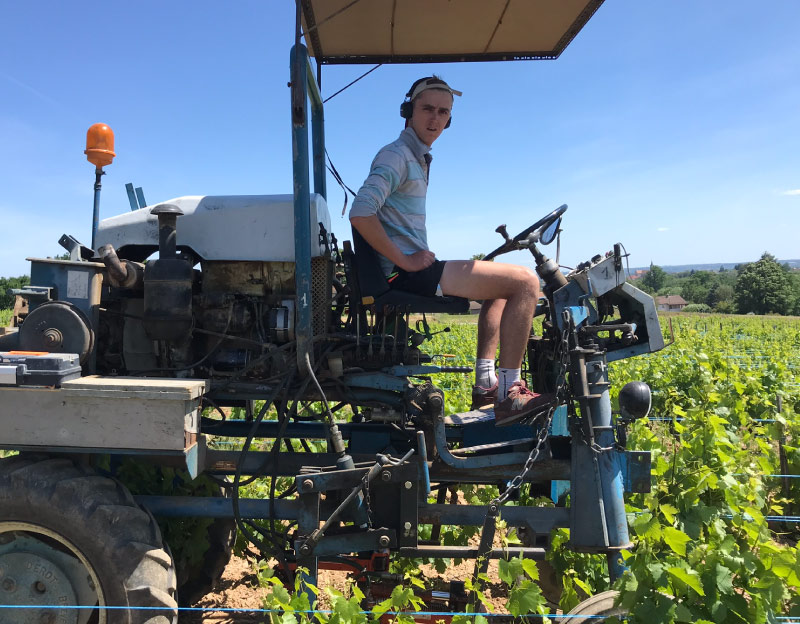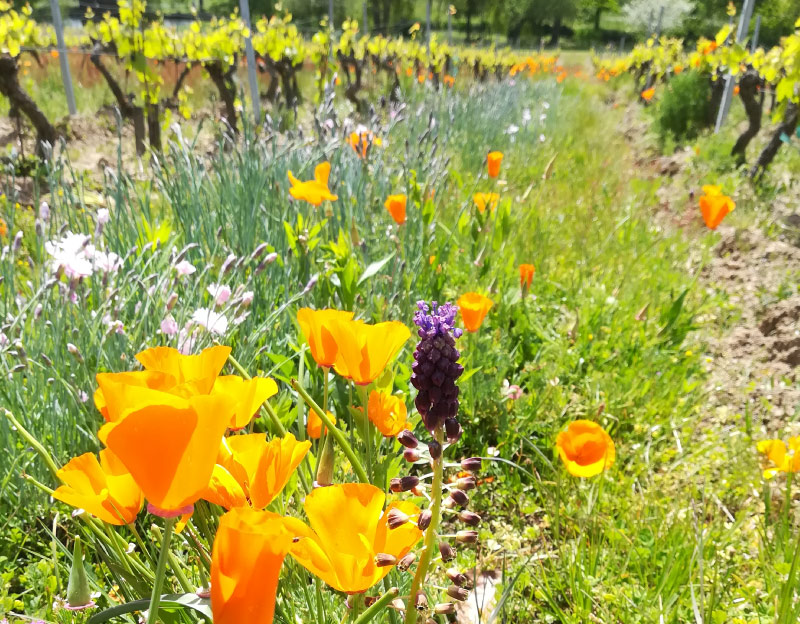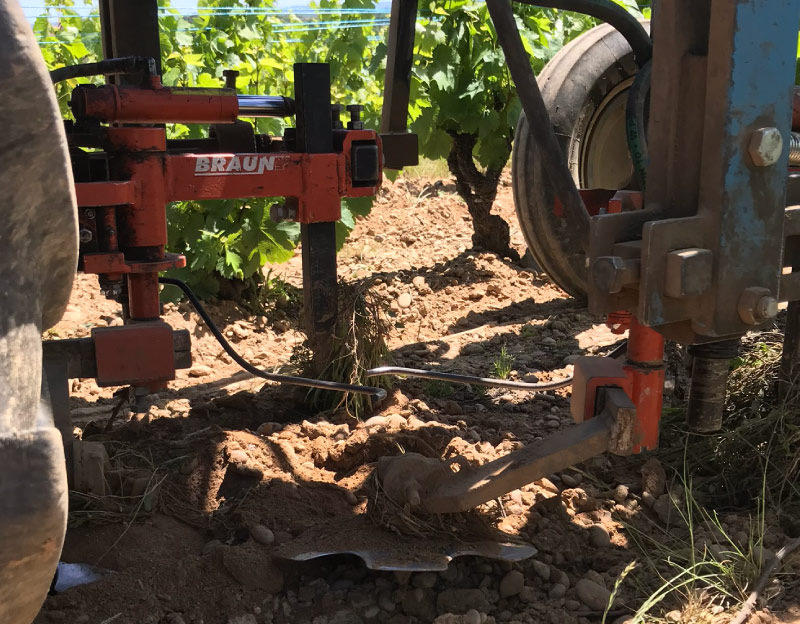 Some tilled soils for quality wines
Inspired by ancestral practices, we work our land in the most respectful way we can. Our agricultural practices are limited to a few blows of pickaxe and surface plowings; in order to encourage the microbial life of soils and their balance too. Our vines are then in osmosis with their environment and have all the assets to give us great wines.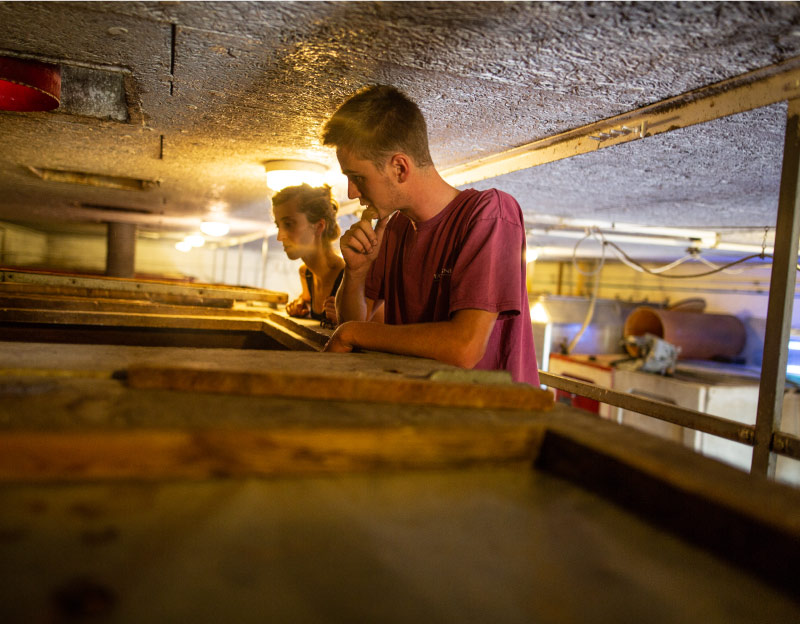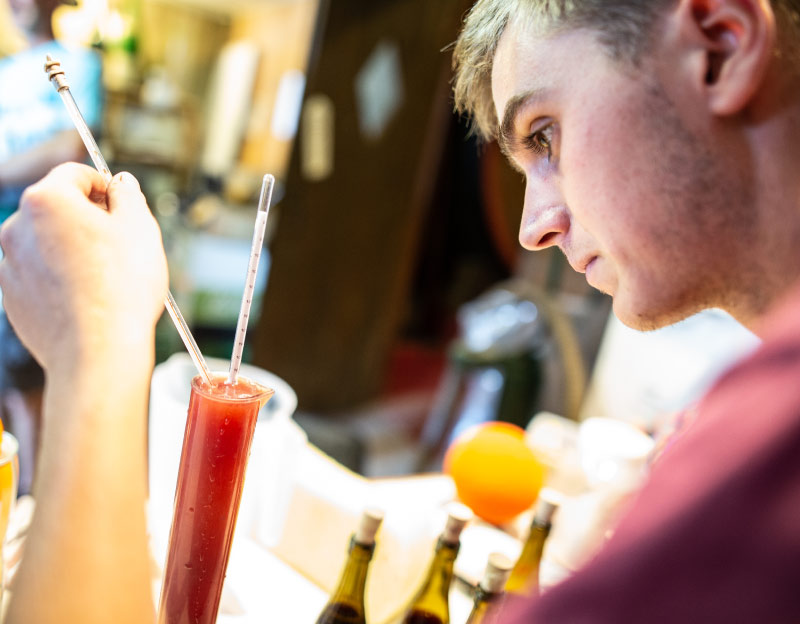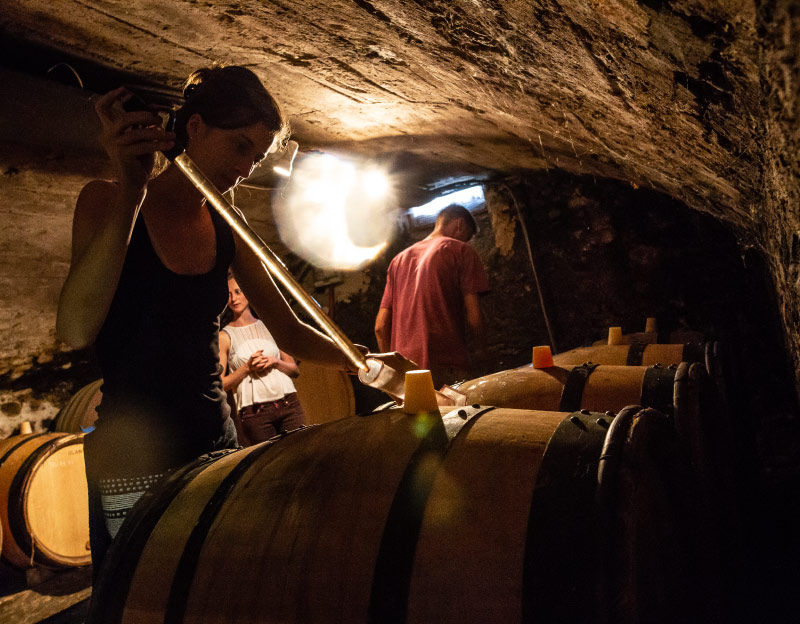 Meticulous observations in the vineyard, knowledge of our plots, observation of fermentations, tastings … Here we are, trained, to watch and take care but let the vintages express themselves and the magic to operate!
Each vintage is a questioning, we adapt our know-how to the quality of the grapes and to the climatic hazards to produce great wines.
Château Bonnet
2, les Paquelets
71570 la Chapelle de Guinchay
03 85 36 70 41
Consumption of alcoholic beverages may cause health problems