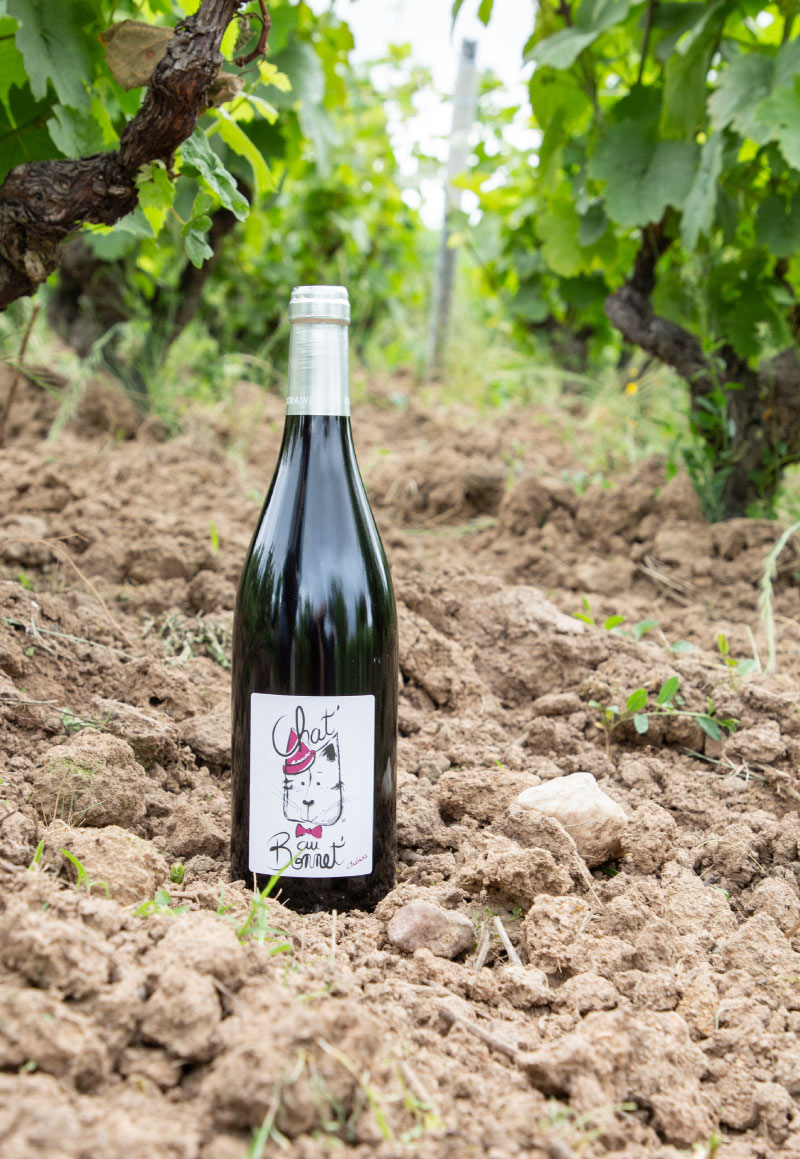 Chénas,Chat'au Bonnet rouge
Vineyard
Grape-variety : Gamay
Type : Rouge
AOP : Chénas
Terroirs : Les Darroux / En Pérelle
Age of vines : 50 years old
Soils : Old granite
Pruning-system : Gobelet and Cordon
Yield : 50 hL /ha
Culture : Terra Vitis, organic non-certified
Soil-care : 3-4 gentle plowing
Harvest : Hand-picking
Winemaking
10-12 days in full grappe. Natural alcoholic fermentation, controled temperature <28 C. Punching of the cap at the begining of maceration then 1 pumping over per day . Malolactic fermentation in concrete vat.
Aging
10-18 months in concrete vat
Bottling
Bottling during « fruits day » in the moon calendar. Bottling in property.
?
Chateau Bonnet offers a wordplay (Chat au bonnet) and an easy Chénas to drink with friends!
Mouth
fruity round and easy drinking A tasting at Château Bonnet ?
Our Domaine is open Monday to Saturday from 9 a.m. to 6 p.m.
Sundays and days-off by appointment only.
We prefer if you call us before your arrival to arrange a meeting time, we can be in the vineyard, on a tractor, in delivery ...
Château Bonnet
2, les Paquelets
71570 la Chapelle de Guinchay
03 85 36 70 41
Consumption of alcoholic beverages may cause health problems